x
Bread Dinner for #Abfallfreitag
Appreciation instead of disposable society!
The introduction of #Abfallfreitag is Berlins answer to nowadays disposable society, our limitless consumption and the endless waste of resources. The BSR wants to give a kick-off with this dinner for a day, which will be established for the coming years and is part of the Europäischen Woche zur Abfallvermeidung. The goal is to show solutions and ideas to the citizens of Berlin to highly reduce the amount of waste.
With great support of Berliner Stadtreinigung (BSR) /#trenntmagazin we dedicated our first #Abfallfreitag a very special dinner. One night long our hero was bread which we served in a 5 course menu.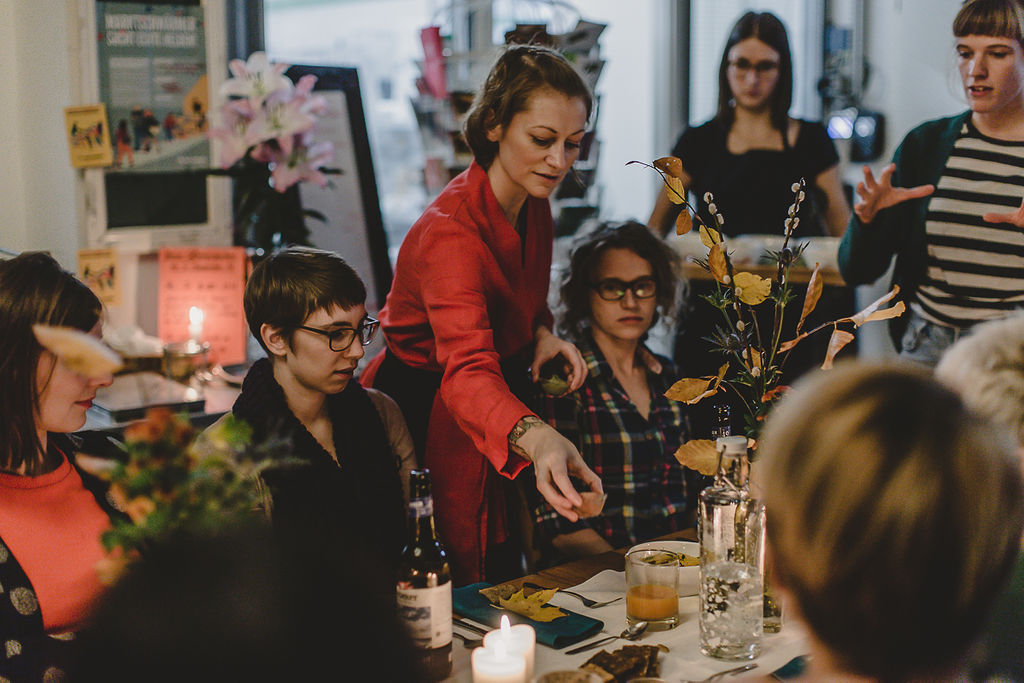 But why especially bread? Bread is one of the oldest culture-historical significant food worldwide. In the recent past it became a cheap waste product of inferior quality. According to current estimations lost baking goods add up to 1,7 million tonnes per year. Meaning that every fifth backing good ends up in trash. This corresponds a harvest of a field bigger than the size of Mallorca.
For the dinner we cooperated with Johanna Ernst from the team of food savers SIRPLUS and chef Sophia Hoffmann.
Johanna delivered some saved food and drinks for the night as well as gave plenty of food saving hints for our daily life. Sophia took care of the old bread loaves and talked about the cultural history of bread and created a wonderful innovative menu. While we decorated the bakery with some autumn elements of get the right atmosphere.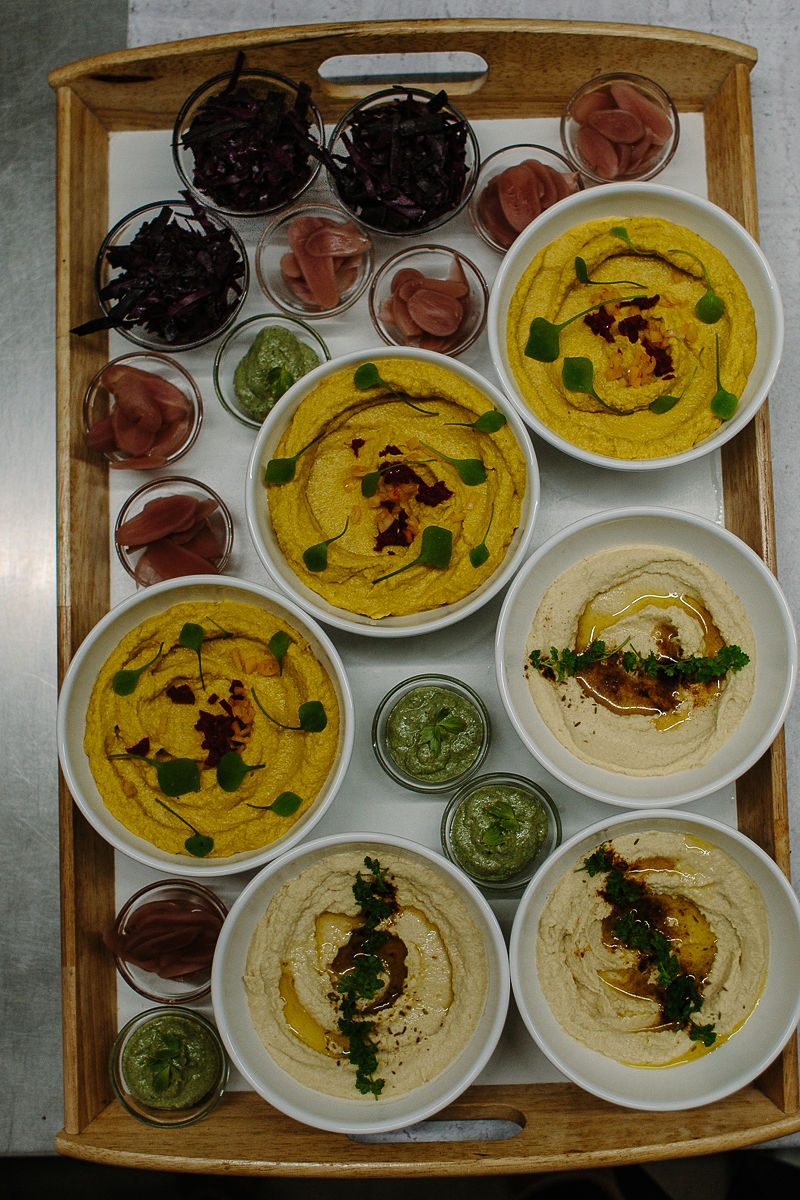 And this is what we had for dinner:
First we had plenty of crispy bread chips on the table, which had to be dipped into cauliflower cheese, radish leaf pesto, radish pickles and fermented hummus. Followed by a minestra di pane, a bread soup with beans, pepper bells and dried Mediterranean herbs of outside of Berlin. The third course was handmade pasta with a filling of smoked aubergine, cumin and roasted breadcrumbs. Afterwards crispy bread dumplings were served with cooked grains, seasoned with rice koji, stewed mini bete root and pumpkin coleslaw with tahini dressing. In the end a delicious dessert with spiced breadcrumb crackers, cinnamon pear compote, pomegranate and chocolate parfait closed the night.
Thanks a lot for the support of BSR, Bäckerei endorphina, Soulbottles, RSVP and to our photographer Sandra Socha!